View from Lakeview Cabin
Well I know I've said it before but this year will most likely be our last at Ten Mile Lake. When we started this adventure, fuel prices were $1.50 per gallon. Since the oil cartel has succeeded in buying off the politicians to ward off any price gouging investigations and have also bought out any real competition from alternative fuels, they can continue to rape the American public by charging excessive amount for fuel. Currently, it's roughly $3.20 a gallon here in the capitol of California. I know they have their excuses about rising oil prices, production problems, the alignment of the solar system, the CEO's hangnail, etc. but one fact remains; oil companies continue to post record profits. Therefore I don't believe one line of their bullshit!!!
It's about 1800 miles to Ten Mile Lake. At 8 miles per gallon we use roughly 450 gallons of fuel just getting there and back. Since fuel prices seem to climb an additional 50 cents a gallon while we're gone, our total fuel bill will be around $1550. We're going to start looking for places closer to home. I wonder if it would be any fun to fish in our back yard koi pond ?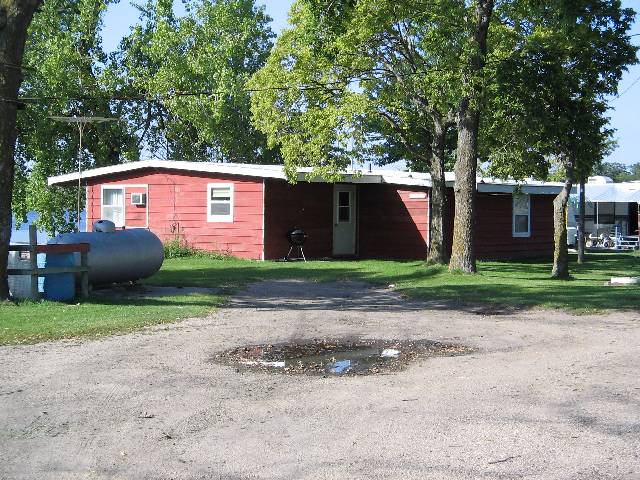 Lakeview Cabin
If you read the latest entry on the home page, you know things have been a bit hectic this summer. Although our reservation at Ten Mile Lake doesn't begin until August 5th, originally we planned to leave July 24th and do something along the way as we did last year. However it was already the middle of June and we hadn't picked anything nor had we made any reservations. Thus we decided to push our departure forward a week and stay a week longer at Ten Mile Lake. Our route will be direct both ways.
One thing that will be different this year is that Keith, Christine, and Jack will be visiting for a week and staying in the Lakeview Cabin. Because there's 4 bedrooms, we invited cousins from Balaton to visit that week as well. We're looking forward to those visits.
You may have also heard that I purchased a used fishing boat. Basic details regarding that are also on the home page. Specifics about having to get a commercial class A drivers license to tow it are here or by clicking the "Class A License" button on the left. I will include details about the boat and towing two trailers in my entries along the way. This should be interesting...
So come along with us as we spend our final summer at Ten Mile Lake.