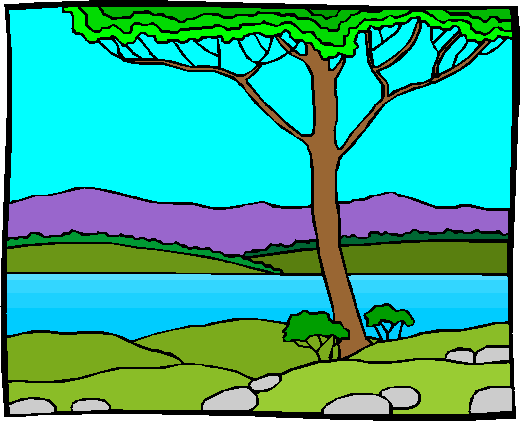 This year, we're going to Ten Mile Lake in Minnesota. This is a favorite vacation spot for Denise's family that lives in Minnesota. Uncle Lewie, who lives in the Bay Area, has made the trip back to Minnesota every summer for many years. He stops and visits family in Idaho and Wisconsin along the way and is usually gone for about 3 months. One of these months he spends at Ten Mile Lake.
We have always said we'd like to go one summer and see what it's like. Well this is the summer! So it will be half family reunion and half camping.
This year we decided that we are just going to drive until we get there. This way we will have lots of "camping" time. Our past two vacations have been fun but tiring in some ways as we were always on the go. This year we will have over two weeks in one spot, allowing us to relax instead of the constant pack, drive, unpack of the previous trips.
It will be quite a marathon getting there. Ten Mile Lake is in northwestern Minnesota, about 70 miles southeast of Fargo, ND on I-94. Total distance is just under 1,800 miles from our home in Elk Grove, CA. We plan to get there in 3 1/2 days.
We will leave on Tuesday, July 30 at 5:00 am and drive 556 miles to Jackpot, NV which is on US 93 just south of the Idaho border. The next morning, I hope to get started no later that 9:00 am. We'll travel a short 406 miles to Bozeman, MT and park at the local Elks Lodge. The third day is another long one at 556 miles to Bismarck, ND where we will park at another Elks Lodge for the evening. Then the final day is just a mere 269 miles to Ten Mile Lake near Fergus Falls, MN.
We will stay at Ten Mile Lake until Tuesday or Wednesday, August 20th or 21st. Then we will begin our return but we're not coming straight home. We will take a slight southern detour and arrive at Robinson Creek Campground near Bridgeport, CA. Here we'll spend 5 or 6 nights before heading home.
Remember to check back often as I still plan to document our daily activities and post pictures. Once I find a phone line, I should be able to update every couple of days or so.