We were a little sad to say goodbye to Ten Mile Lake. We got an early start and were on the road by 8:30 am.
The trip was uneventful although we did stop for breakfast somewhere in North Dakota at a coffee shop called Perkins. We've seen their signs throughout our travels in Idaho, Montana, North Dakota, and Minnesota and decided to give them a try. While the food was excellent, we were seated near two men that I'm not sure how to describe. I wish I had the camera and could show you a picture. These guys were everything you would expect of the uneducated, outback, country bumpkin, hick, etc. stereotype. The smarter of the two (not that he was smart by any means) was about 5' 6" and probably weighed 300 lbs. He was dressed in old beat up shirt and coveralls that were cut off to make shorts. The other was taller, probably 6' and slimmer, maybe 200 lbs. He had buck teeth and a general confused look about him. They were both smoking, drinking coffee, and the smarter one was reading the paper. On their table were a few dirty dishes. It appeared that they ordered cereal and were leaving soon.
We mostly ignored them and placed our order. Denise was sitting on the side of the booth that faced them while I had the fortune of facing the other direction. Another customer who was in the booth right behind me finished his meal and left. These guys promptly moved to this booth and explained that they had been sitting in that booth for the past 8 months as it was much more comfortable than the other booth they were sitting in. I'm sure they meant "each day" but then the way these guys looked, they may have actually been in the restaurant for the past 8 months.
Well the conversation didn't stop there. Once they found out we were from California, they had lots of questions and continued to ask while we attempted to eat our breakfast. Oh well, another unique experience.
We traveled 459 miles for the day and stayed at Green Valley Campground in Glendive, MT.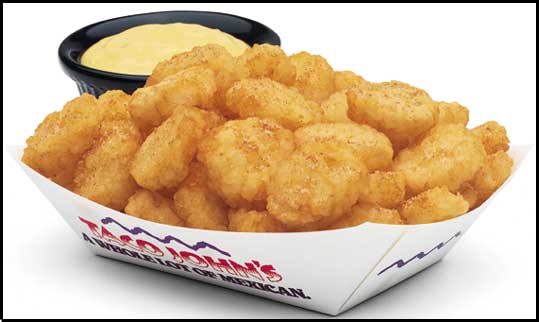 After I spent about 2 hours trying to get the satellite dish pointed in the right direction, I gave up and we went into town. We had both been craving Mexican food but there isn't much along those lines in the northern states. We were even willing to settle for Taco Bell but hadn't seen one of those on the road either. But there was a Taco John's and so we gave them a try. It was about like Taco Bell but their combo meals are served with Potato Olés which are your basic Tater Tot in a slightly different shape. They were good but not what one would expect to be served with Mexican food.