Nothing much happened Friday. Nancy and the girls left early. Kim and Lynn left later in the day. Denise, Lewie, and I just kind of hung out in the afternoon and evening.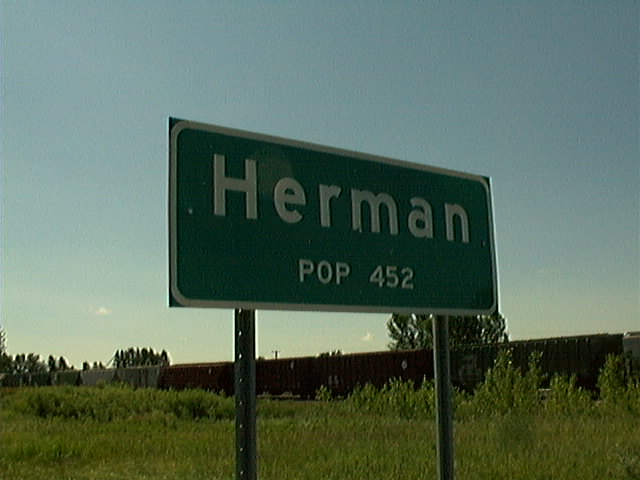 Lewie is Denise's father's brother. On Saturday morning, Lewie took us on a guided tour of the towns where he, Denise's father, and the rest of the siblings grew up. First stop was an old farm that used to belong to the Bollmans, friends of theirs. Because it was abandoned, we were able to pull in and look around and I shot a few photos. It was neat having Lewie along to tell stories about how this was here and that was there. One could almost imagine everyone there enjoying a Saturday evening of boozing and card playing.
Next stop was the town of Tintah. This was the first place Lewie's family moved to when they left Canada. The farmed there for a few years before moving to Norcross, a small town about 11 miles southeast. They farmed there as well for several years before moving on to Herman, just 5 miles to the south where they worked two farms over the following years. It was really interesting to hear Lewie tell of the times they had while living there in the late 20's through the early 40's. How they would go to town on Saturday nights for boozing and dancing in the town halls, church on Sunday, and other seasonal events and festivals. Because the population was small and the towns close together, basically all the youth dated and chased each other at some point.
After having lunch, or "dinner" as it's called here, in Herman at Denny's Cafe (the only place in town), we went out to Lakeside Cemetery in Herman. Many of Denise's relatives on her mother's side are buried here and she was very happy to find the grave of her grandparents amongst others. And Lewie knew at least half of those buried there and had stories for each one. We spent over 3 hours going through the cemetery and I think Lewie could have spent longer.
As we went back through Herman, Lewie wanted to stop at the local bar or "health center" as he calls it. We popped in and he said hi to the few people that were in there but being that it only around 4:00 pm, there weren't many people so we only stayed for one.
On the way out of Herman, we stopped at Pine Ridge Park. This was a place where Lewie hung out with schoolmates. At the park, Lewie ran into an old friend from school and they had a chance to visit while I snapped some pictures.
Finally, it was back to camp to finish "rehydrating" before supper and then retiring for the evening.