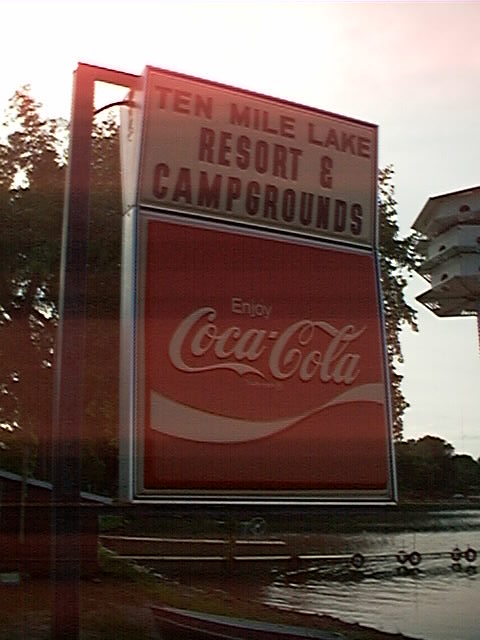 We got started a little after 9:00 am and made it a whole 0.2 miles before stopping at Target. Seems Denise was having a bad hair day and wanted to get a hat. It worked for me as I needed some after shave and a couple of batteries.
OK, back on the road and we made it another 5 miles before stopping again. This time it was a truck stop for fuel and breakfast. So now it's about 11:30 am and we're really on the road.
The rest of North Dakota was much like the first. Lots of rolling hills used for farmland. The crops seem to be sunflowers, soybeans, and corn. There was probably other stuff that I couldn't identify. Oh yeah, plenty more orange cones as well. Out of the 360 miles we traveled in North Dakota, about 100 of those were under construction. The members of Congress from North Dakota must be very powerful to get so much money allocated to their state for road construction.
We crossed the border into Minnesota in the early afternoon. From there, it was just 60 or 70 miles to our final destination. Well maybe 80 or 90 for us as the directions I received were not quite clear. Now that I've found the place, I understand but I made a few wrong turns along the way.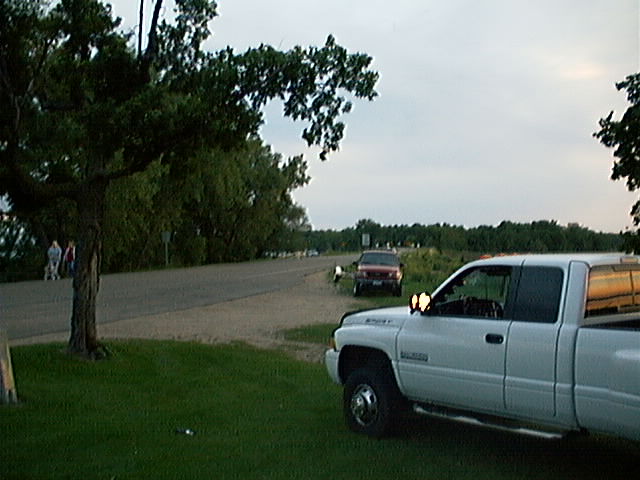 So, this place is nice in its own way but different from what we're used to. It's just kind of a wide spot in the road where we pulled off and parked. It does have spaces but they are not that well defined. As far as I can tell, there's not really any main road or "loop" through the campground. Just some dirt paths here and there one must navigate to find his "spot".
We're stacked in pretty tight but everyone is friendly. The regulars here love this place. It's my theory that since conditions here are not nearly as crowded as California, they don't hate each other and thus don't mind being close together? Anyway, we're not here for the "place". We're here to visit family.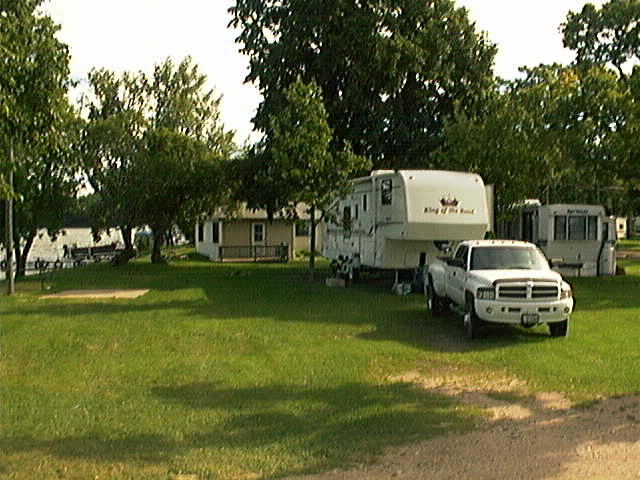 And we did. The weather was nice. A little warm and humid for me but tolerable. We sat around the fire and visited before retiring for the night.