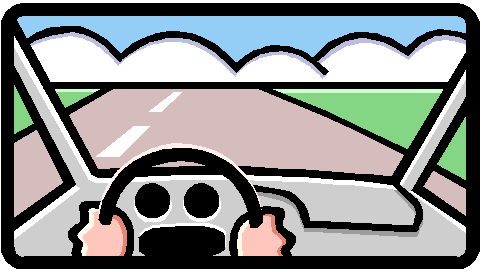 This year, our vacation plans take us east on I-80 from Sacramento, CA. Our two main destinations are Mount Rushmore in eastern South Dakota and Rocky Mountain National Park just north of Denver, Colorado. We don't know for sure what we'll find along the way but join us on the web and we'll discover together.
We are departing on Friday, August 17 and plan to return Saturday, September 15. However, the plans at this point are nothing more than a general outline, subject to change depending upon what we find along the way. We intend to spend the first few days driving as there's not much in Nevada and Utah we want to see. We have learned from past trips that it is much more enjoyable to get somewhere and setup a "base camp". Then from the base camp, take day trips and see the sights in the area. This way we aren't constantly packing, towing the trailer, parking, unpacking, etc. It feels more like a vacation this way.
But we also know that day after long day of driving isn't any fun either. So after 3 long days of driving, we should reach Sinks Canyon State Park in Wyoming. Here we'll spend a few days out of the truck and see the area. Sinks Canyon has a river that disappears into the mountain and the resumes about a quarter mile downstream. You can read more about it by clicking on the link above if you're interested.
From Sinks Canyon, it's a long day's drive to Rafter J Bar Ranch, located near Mount Rushmore and the Black Hills National Forest. We plan on 6 nights here visiting the local area.
When we depart South Dakota, it's another long day to Mary's Lake Campground which is just a few miles from the eastern entrance to Rocky Mountain National Park. We have 11 nights planned in this area although I don't suspect we'll spend all of them at Mary's Lake.
Assuming we're still following our outline, it will be another 3 long days in the truck before finding ourselves at Robinson Creek Campground near Bridgeport, CA. Here we'll spend 4 nights unwinding and resting. Lazy days in camp combined with some short fishing trips to the nearby streams.
And finally, it will be a (relatively) short, 6 hour drive home on Saturday.