Lake Louise
Tuesday, August 31
Look what we woke up to this morning!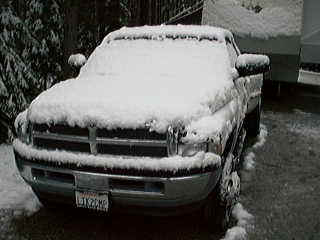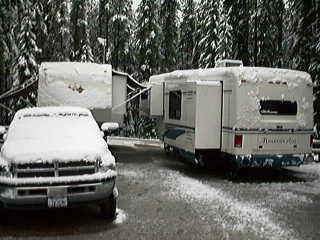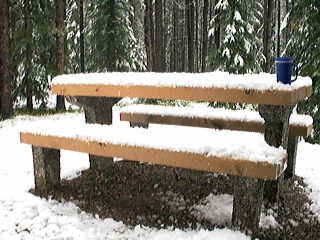 OK, enough fun. Now to the task of getting the snow off the awnings. This stuff is very wet, heavy, and sticky. Attempts to knock it down are ineffective. So I roll up the awnings which works but I get quite a bath every time a slab of this stuff hits the ground.
As we start our day, the snow turns to mostly rain so we pack our rain gear and warm clothes and head out. Our first stop is Lower Spiral Tunnel viewpoint but with the rain and clouds it is very hard to see. The significance is that it's an engineering accomplishment for the railroad as a way to reduce the slope of the grade from 4.5% to 2.2% by tunneling into the mountain and looping the track back over itself. If you want to read about it you can follow the link. Lower Spiral Tunnel Viewpoint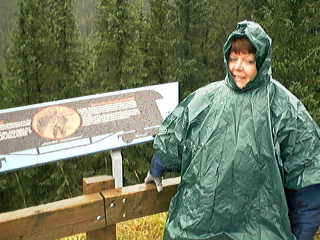 The next stop is Takakkaw Falls. Quite awesome in person.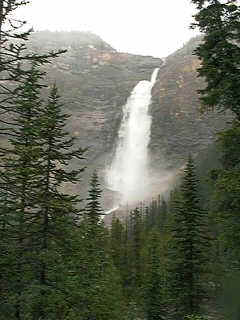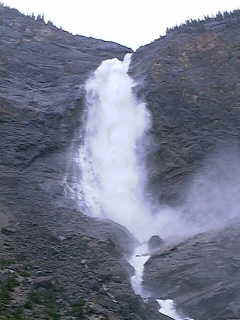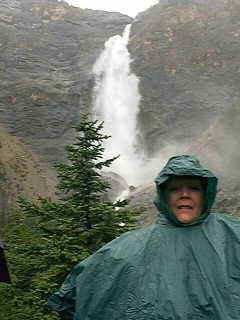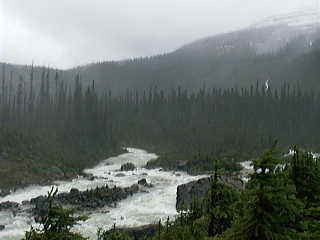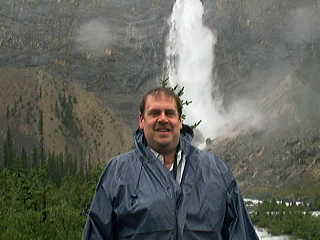 OK, back to the car, turn up the heat, and try to dry off before our next stop at the Natural Bridge.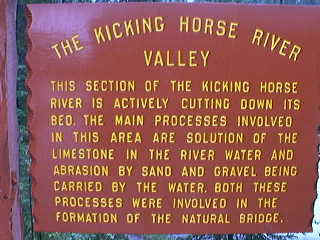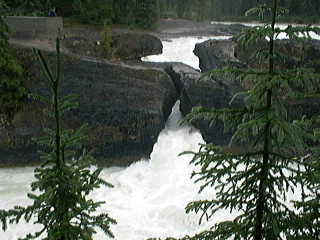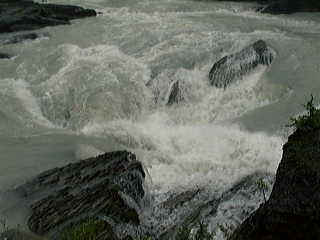 Still raining, it just won't let up. But we stop at the Great Divide on our way back to Lake Louise. Here, Divide Creek forks. The fork to the left flows to the Pacific Ocean while the fork on the right flows to the Atlantic. To read about it, follow this link. The Great Divide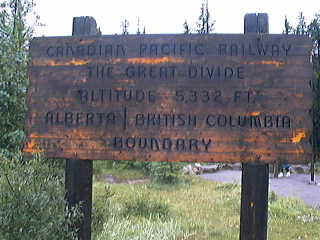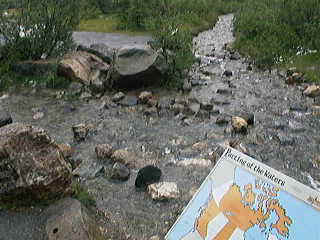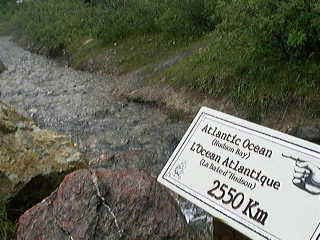 Now it's back to camp for some lunch and then we head up the hill to actually see Lake Louise. There are 4 parking lots for cars and one for buses. This is a popular place even in the rain. It's pretty but I don't see the big attraction. Decide for yourself. Follow this link for additional info. Lake Louise Info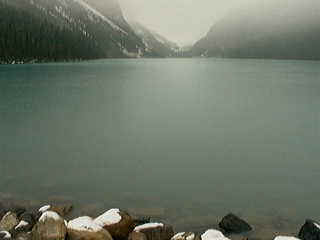 Enough of the rain already! We haven't hardly seen the sun in 3 days. Tomorrow we leave for Banff. First thing is to go to the market and fill our freezer. Then maybe do some laundry. Tonight's forecast is for rain again tomorrow but then clearing. I hope they're right. If not, we'll be leaving Canada and trying for better weather in Idaho.
Tonight I was told that the domino score was not 7-5 but 2-1 as we had started a new tournament. So after tonight's game, the score is now 3-1.
And another train blows through...