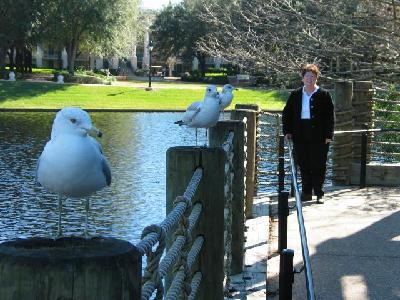 It's still very cold today. We decided to take a day off from the parks and give our feet a rest. After sleeping in this morning, we head out for the docks and take the water taxi to Downtown Disney. Then we caught a bus over to the Boardwalk as we wanted to have lunch at the Big River Grille & Brewing Works. We saw it in the dining pamphlet in our room and wanted to give it a try.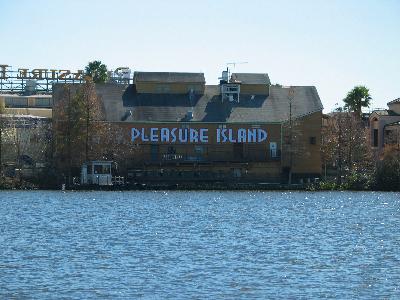 One of their specialties is meatloaf which Denise tried. She said it was the best meatloaf she'd ever eaten. I tried a bite and have to agree.
The beer was good as well. After lunch we took the bus back to Downtown Disney and strolled through the shops for a few hours. We also went through the DisneyQuest Indoor Interactive Theme Park. I enjoyed the Virtual Jungle cruise and the Pirates of the Caribbean but most of it was geared more for kids.
We returned to the hotel early and enjoyed a few beverages. We finally figured out that we can buy beer and spirits in the gift shop. Although still relatively expensive, it beats $5-$7 per drink at the bar. And with our refillable mugs we purchased on the first day, we were able to get mixers to go with the spirits.
It was an early evening for us. We enjoyed a light meal from the hotel food court in our room before retiring.