Jasper - Pocahontas Falls, Tramway, & Lodge
Friday, August 27
After a lazy morning, we headed out at about 11:30 and went to the Jasper Tramway located just 4 km from our campground. They have a website (http://www.jaspertramway.com) if you're interested. Anyway, the line was very long so we decided to come back later.
Next, we headed east in search of Pocahontas Falls. It was supposed to be about 29 miles from Jasper. We found Pocahontas campground and the park boundary but never found the falls.
So back toward Jasper and now hunger is setting in. We stop at camp for a quick lunch and then head back to the tramway. The line is much shorter now.
The lower tramway station is 1408 m. The upper station is at 2500 m. And the length of the wires is 2000 m. This combines to create a 7 minute ride to the top of Mt. Whistler. I can't believe that Denise is willing to ride the tramway as she has a extreme fear of heights.
We buy our tickets and board the tramway. Supposedly it can hold 30 people but there are just 26 in our group and not a spare inch of room. There are no seats. Just a box that is about 4' x 8' with holding straps hanging from the ceiling. Fortunately, there are open windows in the front and back of the tramway which provide a cooling breeze on the ride up.
We reach the top and Denise has done quite well. She even manages to look around a bit before retreating to the safety of the enclosed gift shop. I, however, spend time looking and walking around the area preceding the trail up the final 200 meters to the top of the summit.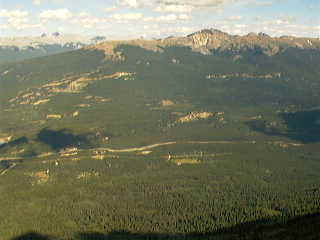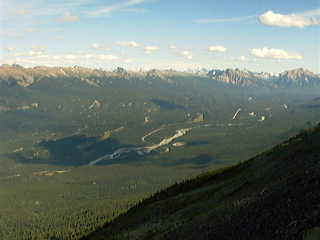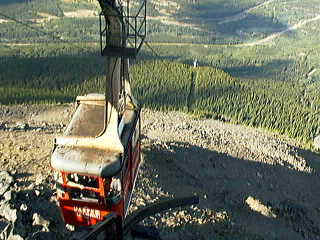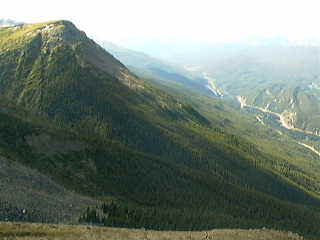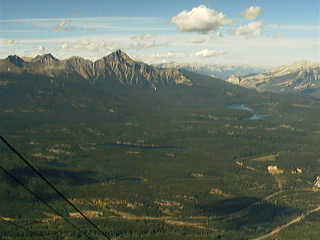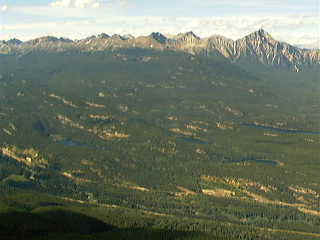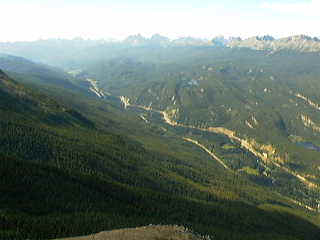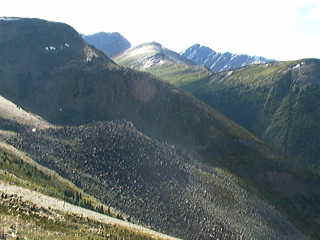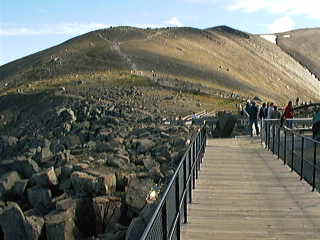 | | |
| --- | --- |
| Its hard to see but our campground is there in the middle. | Jasper Township from Mt. Whistler. |
After the tramway, we take the short drive to the nearby Jasper Park Lodge. This place is VERY expensive, with rooms starting at $419 per night and suites going for $639. Oh, and don't forget the 5% Alberta room tax and the 7% GST (some tax that's added to everything you buy). But it's located right on the shore of Lake Beauvert in a beautiful setting. There's also an 18 hole golf course, horseback riding, and boat rentals. I bought a 1 liter bottle of water and it was $3.50. Time to get out of here!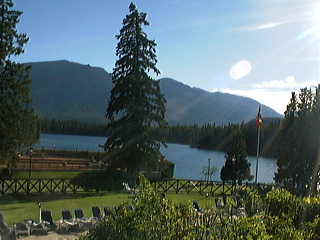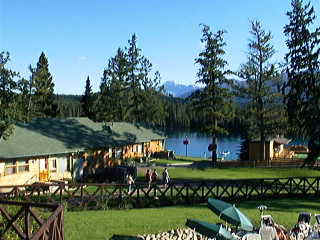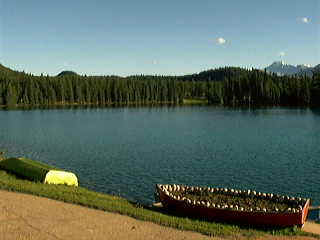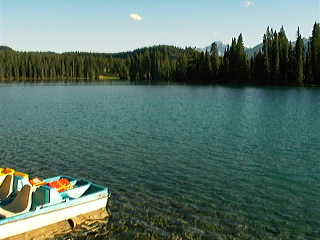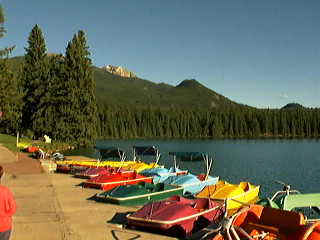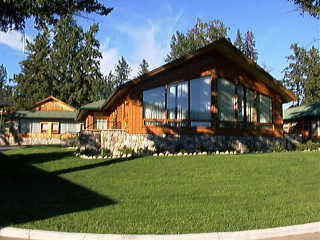 So it's back to camp for another round of dominos. Denise is quite anxious to play as she finally won a game last night. Tonight she wins two more. The score is 4-3 with me in the lead.