This page is beginning to get quite long. I've decided to make this page an "index" of sorts and place each entry in its own page. Thus the content here will remain for archive purposes but to get to new entries, please click the "Blog" button on the left and follow the instructions there.
And as always, email me if you have problems or wish to be placed on my blog update notification email list.
July 13, 2006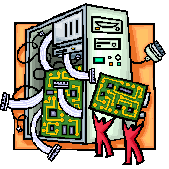 Due to a computer disk failure some time ago, I lost a lot of the log. I thought I had good backups but apparently I didn't. Being an Information Technology professional myself, I know the importance of testing one's backups occasionally to be sure files can be restored. But like the auto mechanic whose car never runs right, I failed to do this with my home systems and now I pay the price.
So since the last update i was able to recover, we went to Bridgeport again in June of 2004, 2005, and 2006 but I don't have any pictures up for any of those trips. I did take some pictures in 2004 when Lewie went with us but I don't know if I'll ever get around to posting them. We'll see.
We went to Ten Mile Lake in both 2004 and 2005. You can read about those trips by following the "Camping" link at the top of the column to the left. We also plan to return again this year for what is likely our last. Details on that trip to follow.
Our family Thanksgiving campouts have continued. In 2004, my aunt was diagnosed with a very aggressive form of cancer and her prognosis was grim. She missed the 2004 campout but we were happy she was able to attend in 2005. It was truly a Thanksgiving in which we had something special for which to be thankful. Hopefully she'll be able to attend many more.
My siblings have continued to expand their families and there are now 7 in total with an eighth due this coming August. My sister and her husband gave birth to their second daughter, Collette, early this spring. One of my brothers and his wife are expecting their fourth child.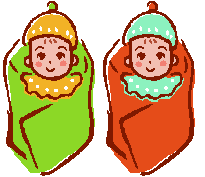 And now we have two grandchildren. Jack had his second birthday in March and is becoming a little man. Kimberly and her husband gave birth to their first child, Nathan in May. He was about 2 months premature and has been in the hospital since. Although he's growing (from 4 lbs. at birth to over 7 lbs. now), he can't seem to get his breathing right and has to be resuscitated several times a day. Apnea of Prematurity (AOP) is a common problem with premature babies but this is supposed to be going away by now. At this point we can only hope and pray that it's just taking him a little longer than most and it's not something more serious.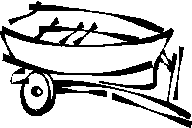 During our Bridgeport trip this year, Denise and I rented a fishing boat similar to the type we rent at Ten Mile Lake for half a day. Although we enjoyed it, we were quickly reminded of how uncomfortable a plain old aluminum boat with three bench seats can be and how nice it would be to fish in comfort at Ten Mile Lake. To make a long story short, I purchased a 1987 17' Bass Tracker boat with a Mercury Classic 50 engine and trailer for $3000. The boat interior needed some attention as 19 years of weather had taken their toll on the carpet, plywood floors, and seats. Plus like everything else in my life, the floor layout had to be modified to accommodate me.
Earl to the rescue! I've known Earl since high school and he has always been very handy. He agreed to help me (which is really me slightly assisting him) redo the interior of the boat. In addition to replacing all of the carpet and plywood, we took the driver console with was mounted on the right (is that starboard?) side of the boat and moved it to the middle and raised it up about 6 inches. To facilitate all of this, Earl made lots of custom pieces out of sheet aluminum and stainless steel that have been removed from his bus (he is taking a passenger bus and making it into a motor home). Finally after 40 hours of work across three 105 degree plus days one weekend and another 33 hours in two mid 90's days the following weekend (thank God it wasn't so hot), the boat was transformed. Although there's still a few odds and ends to wrap up, it's basically completed.
Now we already pull a 5th wheel trailer and I knew I couldn't also pull a boat behind that with a normal drivers license. I needed a Class A license. Details of that endeavor are included in with the Vacation 2006 entries.
Well that about wraps it up for now. Be sure to travel with us at Ten Mile Lake this year!
March 24, 2004
Well you can see I still haven't been very good about keeping up this site. But then again, not much has happened.
Thanksgiving - We went to Coloma, CA for the second year in a row. I think the campground is simply called "Coloma RV Park". Anyway, my family has camped for Thanksgiving for the past 15 years or so. We like it because it is a way for everyone to get together without one family having to host the whole thing. We always celebrate our Thanksgiving on Friday so that those that have other places to go on Thursday can. Then they are free for the rest of the weekend to camp. We also try and pick a spot that is fairly close to Sacramento so that those who wish to just come for the day can do so.
We've tried several places over the years but so far, Coloma has been the best. The have a large covered group area which is a great place for everyone to gather when the inevitable November rain starts. We also don't have any competition for the group area since we do our thing on Friday.
Anyway, I'll get some pictures up soon.
Fort Bragg - We camped with friends at Fort Bragg again this year during the Martin Luther King Jr. birthday weekend. I still haven't put up the pictures from last year so don't hold your breath!

Ten Mile Lake - We're going back!!! In January we received a letter from the resort stating that they had decided to keep a few sites available for long term stays. Denise called and found that the site they're offering is on the other side of the steakhouse and near the road. So while it's a little farther from Lewie, it might be a better site. It's not in the back where the mosquitos are concentrated and it should be a little more sheltered from the wind than the site we've had right next to the lake. And most importantly for me? It's directly across the street from the boat dock. I won't have to carry my gear as far and will be closer to our bathroom when we return from several hours of fishing. Now I won't have to run as fast!
Crab Feed - The only one we attended this year was the "shovel and eat" event in Red Bluff. It was good but uneventful. Lots of rain kept us inside most of the time.
Jack - His first birthday is on Easter Sunday this year. I made a short photo montage from the various pictures taken of him during the past year. Click here to view.
October 27, 2004
Boy have I been lax in keeping up this site! Well let me hit some of the highlights and start doing a better job of keeping up from this point on.
Disney World - I started putting up the pages about Disney World but only got through the first half. I did create a photo album so all of the pictures are available.
Fort Bragg - I still haven't put those pictures up yet.
Crab Feeds - The crab feeds were good, especially the "shovel and eat" one in Red Bluff. However I think we may have decided to pool our money and have our own crab feeds from now on. They would certainly be more comfortable and probably cheaper.
Jack Randall Hamman - Our first grandson was born on March, 27, 2004 at 6:38 am. He was 6 lbs. 3 ozs. Denise and I received the call at 10:00 pm the previous night. By 11:30 pm we had our bags packed, the dogs dropped off at my parents, and were on the road to Los Angeles. We arrived at 5:00 am in plenty of time. Pictures are forthcoming.
Bridgeport - We had a great week in Bridgeport with Lewie, my parents, and my aunt and uncle beginning Memorial Day weekend. Just the normal relaxing, fishing, etc. There may be pictures later but don't hold your breath.
Ten Mile Lake - We had a good time but the weather kept us inside more than we'd like. Click the link to see the complete rundown.
And since we've been back, we haven't done much. I'm not sure where the time has gone. We'll, I guess most of it has been spent working during the week and visiting with friends and family on the weekends. In fact, there has not been one weekend since we've returned when some one hasn't been over.
But now we're starting to look forward to getting back in the trailer. We'll go down south the visit Jack (we don't visit Keith or Christine any more) on Veteran's Day and stay through the weekend. We'll take the trailer and park it at the Elk's Lodge in Simi Valley. Although it's not really camping, it will be nice to get away.
Then just a couple of weeks after that, it's our annual Thanksgiving trip which will be nice. We'll be going back to Coloma just like we did last year. The best thing about this place is that it's very close and there's a covered area which gives us plenty of room to hide out when it rains. That's much better than 25 people trying to hide under a trailer awning.
February 16, 2004
Well we haven't done much since the Minnesota trip and sprint car races. Hell, we didn't even camp again until Thanksgiving. A big part of the reason is that I no longer work early Friday mornings which means I have to use a vacation day anytime we camp. Leaving Friday evening or Saturday morning just isn't worth it. And in addition, I already have 8 weeks of vacation scheduled for this year so I'm very cautious about taking a day that I don't really need.
So anyway, we did go to Fort Bragg during the Martin Luther King, Jr. weekend in January. We went with Sharon and Dale. They were a lot of fun. It was very nice and relaxing. I'm sure we'll do more campouts with them in the future. Look for photos on the camping page soon.
Our big event was going to Disney World in Orlando at the end of January to celebrate our ten year anniversary. We were gone for a week and had a great time. I've been working on a video of our trip for the last two weeks and finally finished it. Now I will get the pictures and commentary posted to the web and you will be able to see it shortly. Unfortunately, the video is so large that it is not practical to post it to the web. Email me if you want to see it and I'll send you a disk that you can play on your computer or DVD player.
Not much else going on yet. Couple of crab feeds at the end of the month and a campout with the Elks in the beginning of March. Then our grandson is due in the beginning of April so that will keep us busy. We have a trip to Bridgeport scheduled at the end of May and then back to Minnesota in August. Keep checking here to see the latest.
September 18, 2003
Two weekends ago, we went to sprint car races in Chico, CA. The Gold Cup is one of the stops the World of Outlaws circuit. We left on Thursday and returned Sunday. I put up a quick page with a few photos in the "Camping" section. Click here to view.
And last weekend, I spent Saturday at the storage yard doing trailer maintenance. I took our powerful home vacuum and Bissell steam cleaner. We have a small vacuum we keep in the trailer but it just doesn't do the job our home model does. And after four years, the carpets really needed to be cleaned.
It took me nearly 4 hours to vacuum and steam clean the carpet. The first pass was nothing but mud. With each additional pass, the water was a little more clear. I gave up before the water was completely clean but it's certainly better than it was before I started. However I still wouldn't eat off the floor.
While the carpets dried, I changed the oil in the generator. Although we don't use it that much, I figured it was time to do that after four years as well since oil breaks down with age. This time, I used synthetic oil that should retain all of its lubricating properties as it ages. So it should be good for the next few years. I guess the air filter and spark plug will be next.
I also made lots of small repairs. There's something about dragging your house down the road at 60+ mph over bumpy highways (and California's seem to be the worst) that makes the screws tend to pop out. That's OK. I coated each on with Liquid Nails before screwing it back in.
So we're finally starting to get back in the swing of things. Today I began a small "How Do I ...?" section on the web site. There's more details as to what it is and why I started it on it's intro page. Just click the button on the left or here to view.
August 28, 2003
We're back. We really enjoyed our trip to Ten Mile Lake Resort this year. If you missed the pictures and commentary while we were gone, you can still see it by clicking here.
So now it's back to work. Before I left, my employer started an reorganization project. Basically, the data center structure hadn't changed in the past fourteen years while the machines and software has. Thus the place has grown like cancer in no particular direction and this is management's attempt to get things back in order.
So I don't know how I will be affected. My primary responsibility for the past 6 years or so has been working with machines running an operating system called OpenVMS. This is a proprietary OS that was developed by Digital Equipment Corporation (DEC) and has been around for 20+ years. But now DEC was bought by Compaq and Compaq has been bought by Hewllet-Packard, thus OpenVMS is dying.
I expressed an interest in working with Unix which some of our systems use. Some of the old OpenVMS systems have been replaced with Windows Servers but other services are on Sun Microsystems boxes running their version of Unix. We'll see where I really end up.
So that's about it. Getting back to normal. Getting used to waking up at 5:30 am and going to work again. And getting used to wearing long pants in the heat. There goes my tan!
July 22, 2003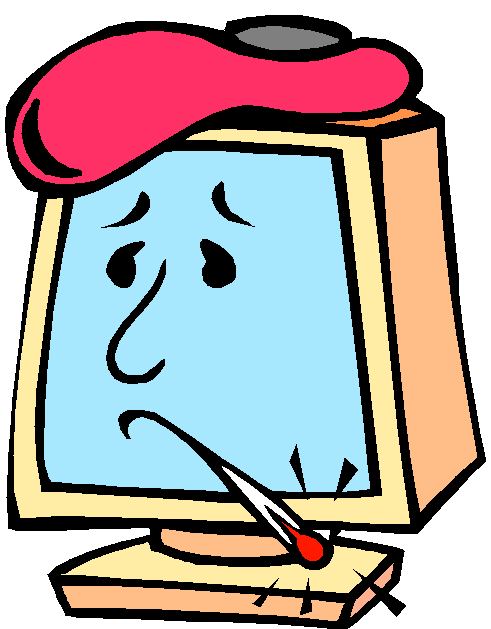 You may have noticed that some updates are missing. Back sometime in April, I started having computer problems. At first, it was just a minor thing. Then the more I tried to fix things, the worse they got. Basically there were a lot of individual problems that all occurred at the same time.
Now we've all heard that it's important to keep backups. Thank goodness I had several sets of backups. I usually keep backups for one computer on another under the assumption that it's unlikely they will both break at the same time. Well guess what? Out of the three computers I have at home and the laptop issued to me from work, they all broke in some form or another between May and June. Not all problems resulted in data loss but I did lose 3 hard drives on one machine and 5 hard drives on another. I've also found my tape backups to be unreliable. Most tapes are OK but some are unreadable.
So the bottom line is that I've restored data from many sources, trying to piece my systems back together. I still have a long way to go but I've recovered most of this web site which is most important to me. After all, I can't get copies of this from anywhere else. The software and music I've lost can be replaced.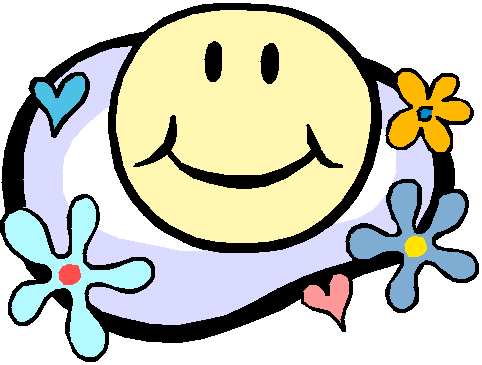 On a more positive note, we're leaving for our annual adventure. This year isn't too adventurous as we are going back to Ten Mile Lake. But keep checking the web page as I'm sure we will discover new things! You can click here to go directly to the main page.
September 6, 2002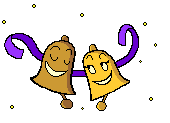 Well we're back from our vacation. It was nice to get away and not have to deal with the daily grind of living in a large metropolitan area. For nearly a month, we did not have to deal with traffic, crowds, generally rude people, etc. It was really nice but it makes coming back extremely difficult for me. I didn't realize how bad it is here until I got away from it. Now I'm having a hard time adjusting but I'm sure I'll get used to it again. Or maybe I can find a job in a smaller town and convince Denise to move...
Anyway, I was unable to find Internet access while we were on the road so I didn't do any publishing. However, I still created the web pages and have posted them now. You can see them by clicking here. As of this moment, I have not completed the entire trip but hope to finish it in the next few days.
July 23, 2002
Boy, time sure files! I guess it's been about 6 months since my last update. Well let's see, what's happened in the past 6 months...? Nothing really exciting. A few camping trips here and there and that's about it.
But we are excited about our upcoming vacation! We're heading to Ten Mile Lake in Minnesota. This is a favorite vacation spot for Denise's family that lives in Minnesota. Uncle Lewie, who lives in the Bay Area, has made the trip back to Minnesota every summer for many years. He stops and visits family in Idaho and Wisconsin along the way and is usually gone for about 3 months. One of these months he spends at Ten Mile Lake.
We have always said we'd like to go one summer and see what it's like. Well this is the summer! You can read more about our trip and see pictures in the Camping section of the web site.
January 23, 2002
Wheeew!!! Things are finally starting to return to normal (see my weekly schedule). We spent the past few months getting our house in order. At last, all of the major stuff is done and most of the minor stuff as well. New countertops, front door, patio door, garden window, carpets, linoleum, and wood flooring are all in. Painting was done but needs a lot of touchup as it was the first thing completed. (If you ever go through this, don't waste your money having the painter do the baseboards as they all get ripped out when the flooring is installed.) Furniture has been delivered. And lots of minor things like new toilets, light fixtures, and stuff I can't even remember have all been completed. There's still a few more minor items but the bulk of it is done.
Anyway, it's nice to have a normal life back. Last weekend (Martin Luther King Jr.'s Birthday) we wen't to Pomo RV Park in Fort Bragg, CA. Nothing special but just a nice relaxing weekend in a nice park. The weather was cold but it didn't rain until it was time to pack up so we were able to take the dogs for walks, see the ocean, and enjoy the outdoors as long as Mr. Heater was running. I didn't take any pictures but I will on one of these trips.
We're looking forward to the Elks camping season starting up again. In February, we're going to the 49'er RV park in Plymouth. Then the following two weekends we're attending crab feeds. So as you can see things are returning to normal. Stay tuned here an I will try to keep things current.
September 17,2001
Well vacation has come and gone. Overall, we had fun although it was a challenge at times. The biggest challenges came from attempts to find places to stay that were not RV "parking lots". You can read about the details and see photos by going to the 2001 Vacation section of Camping.
For now, it's back to work and reality. Time to continue the home improvements which means many unanswered calls to various construction businesses and people. This week the interior of our house is being painted. Then we have to proceed with getting carpets, countertops, furniture, etc. etc...
August 13, 2001
This past weekend, we went to visit family in the Los Angeles area. On our way, we had a bit of a problem that may delay our trip. For details, check out "A Little Glitch" in the 2001 Vacation section of Camping.
August 9, 2001
Busy, busy, busy... Next Friday (8/17), we're leaving for our yearly extended vacation. We're taking 4 weeks off work and traveling east along I-80 to Mount Rushmore and then down to Rocky Mountain National Park in Colorado. We expect to return on Saturday, September 15.
Providing I find Internet access along the way, I will post pictures and journals of our trip as we go. It's not there yet but I also plan to put up an overview of our trip before we leave. If I just had more time...
June 11, 2001
Well to cut over to the new server has been completed. I've learned a lot from this exercise and am happy to have done it. I wonder if I'll ever get a Unix class...? I've been trying since last summer but for one reason or another, I've been unable to attend.
Anyway, since the last update, we've been on two Elk campouts and one with some friends over the Memorial Day holiday. Look for a short page with lots of photos from the Memorial Day trip. You can read about the Elk trips on the Elks web site.
We are also looking forward to a month long trip beginning in mid-August. We haven't finalized anything other than going to Cheyenne, WY to visit some of Denise's cousins. Then from there we're not sure where we're headed. We may continue to Mt. Rushmore, we may try Glacier National Park, or even possibly Yellowstone. We'll just take it as it comes and of course, try and keep the web page updated as well.
May 9, 2001
I've continued my involvement with the Elks Lodge. As part of this, I have been working hard on getting as much of the lodge information as possible on the web. I am learning a lot about FreeBSD and when I am complete, it will be much easier to conduct lodge business when everyone has access to the information.
As such, it has become apparent that the old 486 cannot handle such things as dynamic web serving efficiently. Plus, part of all Unix type operating systems require that software be compiled from source code. This is a very CPU intensive process and the old 486 is just plain slow. It takes me over 3 days to compile the newest versions of FreeBSD as they become available. And then there's all of the other products I want to run such as the Apache webserver, MySQL database software, etc.
So I was lucky enough to find an old Hewlett-Packard NetServer E60 in an online auction that was a reasonable price. This server has an Intel Pentium III processor running at 600 mhz and is dual-processor capable. This machine, once configured, should provide a significant improvement in compile times and be capable of service dynamic web pages in a reasonable time frame. But please beware that the move may subject the site to periods of downtime now and then. But don't worry. Sooner or later I will get it figured out and the site will be back up so just keep trying.
OK, now back to work...
April 1, 2001
I know it's been quite a while since I updated this page. I have been very busy with my involvement in the local Elks Lodge. In addition, a close friend lost his wife to lung cancer near the end of January. So needless to say, I haven't had much time to update this page.
As part of the Elks Lodge, there is an RV group that has campouts every second weekend of most months. Thus, many of our weekend camping trips are with the group. Because I also maintain a web page for the lodge, you can see photos from these trips by visiting the Elk Grove Elks Lodge homepage. But stay tuned here for coverage of our personal trips.
January 2, 2001
Happy New Year!!! I hope the new year finds you well and prosperous.
Our Thanksgiving trip was good. Nothing exciting but it was nice to get away and the weather was beautiful. It only rained a little one night early in the week and the rest of the time it was mostly sunny. I took lots of pictures and video. I hope to get some time to put them all together and post them soon.
I have installed a ADSL connection in my home. It is a 128K uplink so in theory, it should be able to serve two users simultaneously when connected via a 56K modem. We will see what happens in practice. Those with high speed access will just have to be patient. :)
I'm running the website on an old 486 computer using FreeBSD. FreeBSD is a "unix-like" operating system that is absolutely free to use both privately and commercially. If you'd like more information, please see their website at http://www.freebsd.org. I'm very new at this so you may find the site down for no apparent reason. But please try back again as it will be up as soon as I figure out how to correct the problem.
November 5, 2000
Since the last update, we took our weekend jaunt to Collins Lake and had a good time. The weather was beautiful and some in the group caught fish. This was our last trip with the Elks for the year. The RV group resumes in February.
Our next trip is planned for Thanksgiving week at Lake Oroville State Recreation Area, just about 70 miles north of Sacramento. It's a trip we're really looking forward to since our camping has been sparse lately. Hopefully, I'll get some pictures on that trip and post them to the page.
October 1, 2000
I started back to work August 21 but have been taking it slow. I'm still not at 100%. I'm not in pain but I can feel twinges and tingles here and there. It's enough to let me know that things aren't quite right yet.
Therefore our camping trips have been significantly reduced. We've only been on one since the "incident". In mid-September we went on a short trip to Baxter RV Campground. It's about 80 miles east of Sacramento, CA on I-80. We had a nice weekend but I never realized how much bending, stooping, squatting, etc. was required to set up our trailer until this trip. We're not scheduled to go again until mid-October. That trip will be to Collins Lake just out of Marysville, CA.
August 5, 2000
I've been laid up for the past two weeks. It started on the Sunday when we returned from Bridgeport. I had a cramp in my right leg on the way home. I couldn't pull over right away because there wasn't a spot. But I finally found a place and walked it off. When we got home, my leg was hurting while I was unloading the truck and trailer. I figured I just had strained a muscle when I had the cramp and things would be better in the morning.
At about 2:30 in the morning, I woke up in EXTREME pain. My pain was eased slightly by sitting instead of lying down. So I took some Vicodin left over from Denise's surgery last summer and moved to my Lazy-Boy recliner and waited for morning. To this date, I haven't slept in my bed since.
In the morning, Denise took me to the doctor. He felt that I had pulled a muscle when I had the cramp and it would just take time to heal. He prescribed pain pills and muscle relaxants and sent me on my way.
To make a long story short, since that Monday, I have been back to my doctor three times, seen an Urgent Care doctor once, and am now seeing a physical therapist. Both the Urgent Care doctor and the physical therapist have diagnosed my pain as being caused by irritation or pressure in my back. I tend to believe the back diagnoses as the physical therapist is the only one who has spent any time evaluating my pain.
I have improved and hope to go back to work in a week or so. I'm fine sitting but can not stand for more than a few minutes without the pain returning. But this is an improvement over last week when I was in pain no matter what I did.
But what this means is that I've had some time to post the Bridgeport trip to the web. Our weekend trips have been cancelled for the next month and it's questionable if we'll still be able to go to Rocky Mountain National Park in Colorado. We'll just have to wait and see.
July 5, 2000
I haven't made much progress on the web page lately as time has not permitted. But I wanted to give you an update nonetheless.
Our camping adventures have continued this spring and we will continue through out the summer. Our "big trip" this year is planned for Rocky Mountain National Park in Colorado. We recently spent some time in Fort Bragg and Eureka but I failed to take any photos or gather any material for the page. We also have a week-long trip planned for this month at Mono Village on Upper Twin Lake near Bridgeport, CA. During the Memorial Day weekend, we went to Lake Siskiyou near Mount Shasta, CA. Check the camping section for details.
February 24, 2000
Well here I go again. This will be an ongoing work in progress for a long time. In fact, I think it will probably always be a work in progress. It's just that as time goes on, it should look less and less like a construction zone and more like a website.
I'm starting with a camping section. I plan to add other sections in the future. Maybe a little about myself, family, and friends depending upon how they feel about having their information posted on the web. I just don't know at this point but I hope whatever I put up you will find interesting. So welcome along and check back regularly to see what's new!